At the crossroads of management consulting and digital and innovation consulting, and with 30 years of experience, Wavestone is a French consulting firm that is growing internationally.
With 65 employees in Luxembourg, Wavestone is labeled for the first time in Luxembourg.
89% of the staff find Wavestone a great place to work.
Discover Wavestone team :
1.What are your 3 priorities for reactivating employee engagement in 2022?
Our priorities lie in the dimension of pride and meaning at work. Our three key levers are:
The alignment of managerial behaviors, notably in the embodiment of Wavestone's values
Our CSR commitments (for example: to reach the same level of representation of women in the management teams as in the workforce of Wavestone or to dedicate 1% of our time to pro bono missions...)
Our ambition in terms of training (to become a "best training school" for our employees, throughout their career)
2.Can you give us an example of an action you have taken to improve the level of well-being at work?
We launched an important plan that aimed at re-establishing a good work-life balance following the upheavals we have experienced since the beginning of the Covid-19 crisis
Implementation of an awareness-raising and a communications plan

Raising awareness of all Managers by organizing workshops co-facilitated by the HR team

Closer monitoring of leave requests

Formalization and sharing of a charter on the "right to disconnect" : a reference connection period, a "lunch break" where no meetings should take place.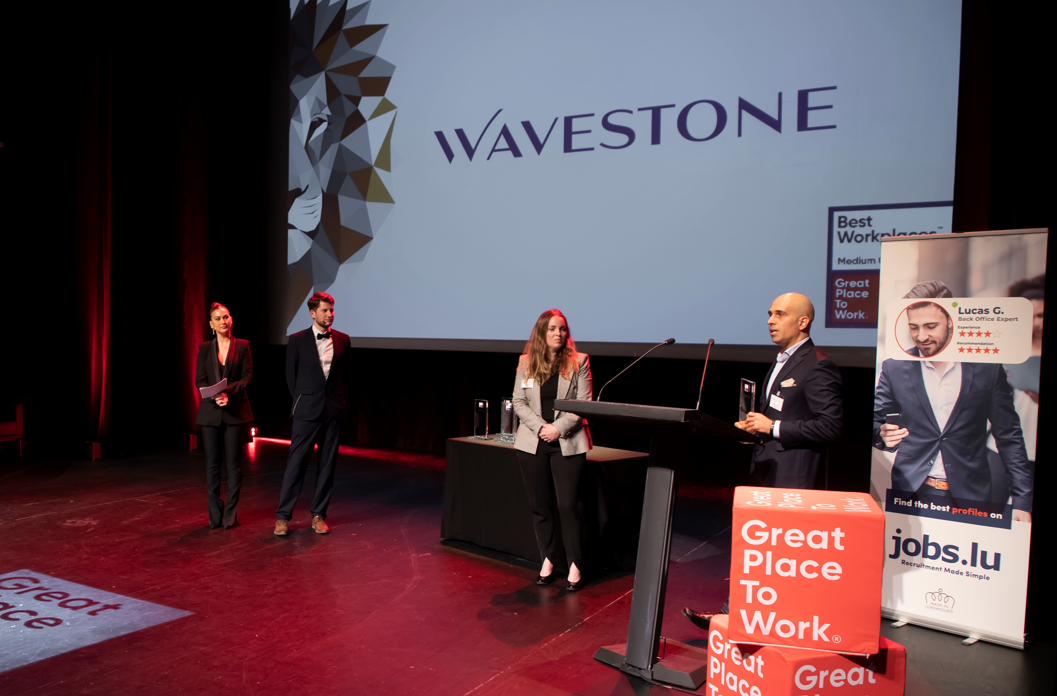 3.In your opinion, what are the obstacles and advantages of teleworking?
The main obstacle lies in our ability to maintain a strong corporate culture and to foster bonds between employees. On the other hand, there are multiple potential benefits for Wavestone:
Improved efficiency

Better alignment between offices

Improved quality of life in the workplace and work-life balance

Enhancing appeal and retention

Improved brand image for our clients and greater appeal to future companies

Reduction of the firm's carbon footprint​​​
4.What is the best practice phrase in your company that you think differentiates you from others?
Our employees share a spirit of intrapreneurship. They are an integral part of the company's strategy and projects that have a direct impact on our daily lives.
This year, everyone was able to contribute to the construction of our strategic plan IMPACT, which aims to define our strategic orientations for the coming years. This was illustrated, among other things, in the "W25 Bridges" day, which brought together 3,000 employees in seven countries last September to discuss and co-construct our objectives for the future through 350 workshops.
In addition, each employee has a role to play in the SmartWorking@Wavestone experiment, which aims to reinvent our work methods beyond the simple face-to-face/remote mix to improve our efficiency, our quality of life at work and our work-life balance.
5.What was the main benefit you received from participating in the survey and recognition program?
Participating in the Great Place to Work survey allows us to measure the level of commitment of Wavestone employees and to evaluate and benchmark our HR and management practices by comparing our results externally with other companies, but also internally with other Wavestone practices or offices.
It is also a key lever to promote Wavestone to our candidates in countries that participate in the certification process, such as Luxembourg.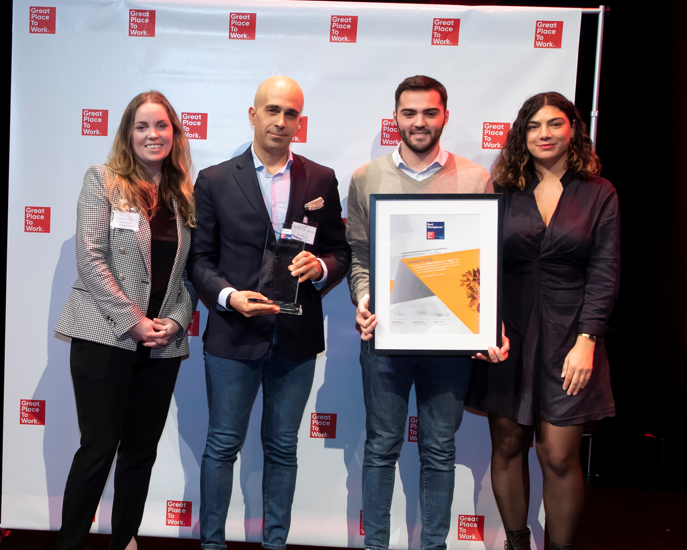 About you…
1.What is your motto and/or quote?
At Wavestone, we believe that a shared sense of enthusiasm is at the core of successful change. That's what we call the "positive way". As we join our clients on their journey, we embrace complex challenges and thrive on succeeding as a team.
2.How do your employees describe you?
"Wavestone Luxembourg is very employee oriented. Both prior to and in the wake of the COVID-19 crisis, a strong emphasis has been placed on investing in staff and fostering work-life balance. While the transition to remote working came with new challenges in this regard, the organisation acted quickly to implement an action plan, gather feedback from employees, and implement new measures. This has led to increased flexibility with working hours, greater independence, and a reinforced work-life balance. This is just one example of how Wavestone listens to employees, makes them feel seen and heard, and reacts quickly to challenges as they arise." Claire O'Donohoe, Consultant at Wavestone
Discover the company page of Wavestone :https://www.greatplacetowork.lu/fr/certification/profils/wavestone
---