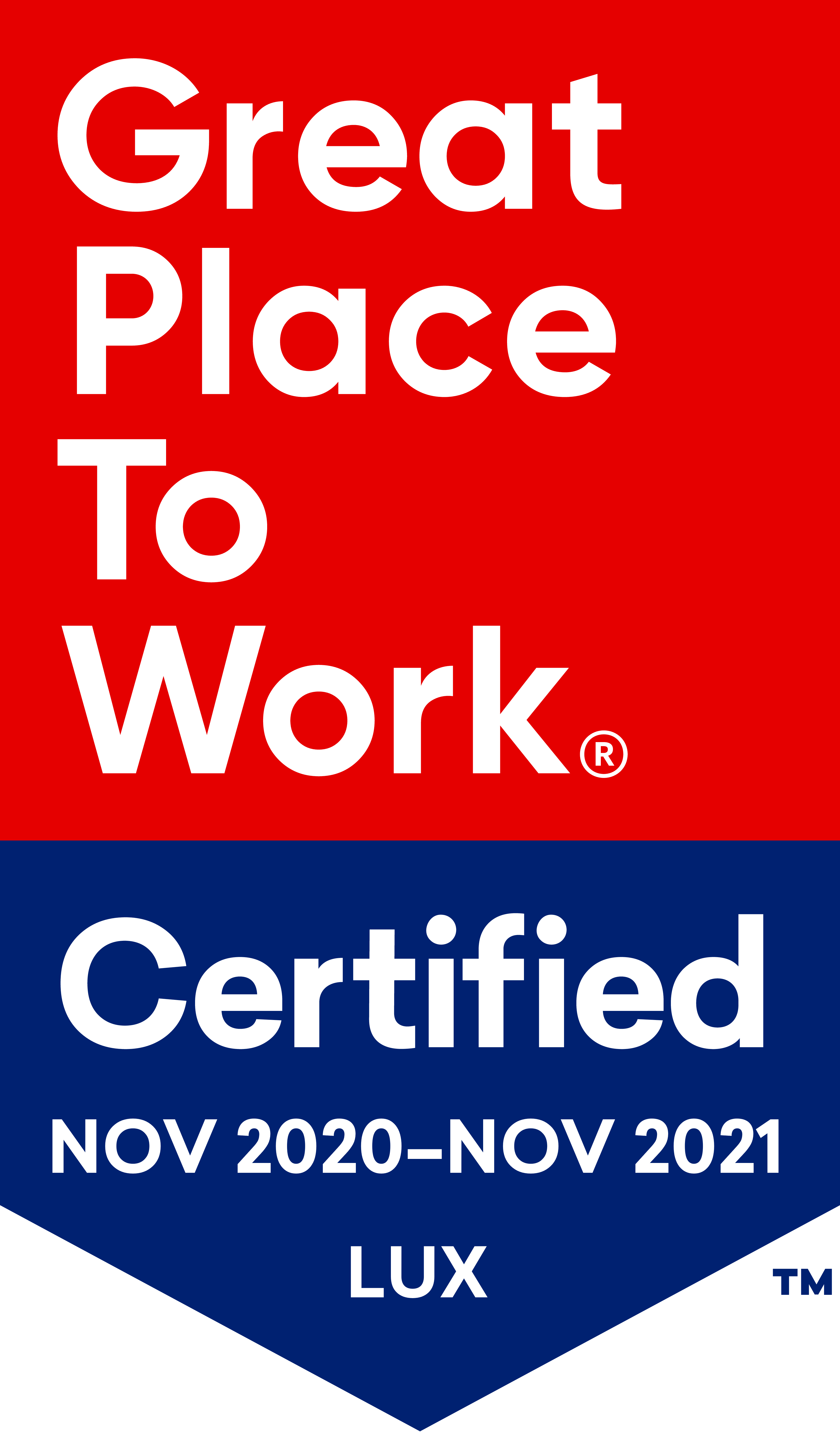 des employés considèrent que c'est une entreprise où il fait bon travailler
Présentation de l'entreprise
À propos de l'entreprise
Logicor is a leading European owner and manager of logistics real estate, headquartered in London and Luxembourg (which makes up around 25% of our workforce).
We own, manage and develop high-quality logistics assets across Europe, addressing the real estate needs of international and local distributors, retailers and manufacturers. Our warehouses provide the essential infrastructure that supports trade and the flow of goods. We create the environments that enable our customers to enhance their operations and assure the resilience of their supply chains.
Through the network of 17 offices, our teams work in partnership with our customers and are closely connected to their local communities. Our success is built around our collective focus on building a positive work culture and achieving results for our customers. With a multicultural company with more than 25 nationalities only in the Luxembourg office, Logicor is committed to diversity and inclusion.
TAILLE DE L'ENTREPRISE
52 employés
(Medium)
SECTEUR
Logistics Real Estate
Localisation
Luxembourg, Luxembourg
"At Logicor, since the very beginning I felt as a part of a team - a team of international people, coming from different cultures and speaking different languages that succeed in finding a common way of communication. Communication filled with respect, trust, acceptance, reliability and positivity. I am very happy to work in the Luxembourg office, where I can cooperate with the people who are always there to help me and support me in my growth."
Maja
"What makes Logicor a great place to work is a combination of different factors. Everyone in the team is committed to doing their best and takes pride in the quality of their work. You always feel surrounded by positivity and supported by your colleagues. During my first few weeks, all my training was remote but properly guided by my managers and colleagues, which really made a difference. The spirit of the organisation, teamwork, organising learning sessions and keeping the employees motivated is what makes Logicor a truly great place to work."
Cristina
84% des employés chez Logicor considèrent que c'est une entreprise où il fait bon travailler comparé à 67% des employés du benchmark
Sociétés du benchmark

67%
Benchmark : Moyenne des réponses positives à l'assertion « Dans l'ensemble, je peux dire que c'est une entreprise où il fait bon travailler » de toutes les enquêtes Great Place to Work® réalisées au Luxembourg en 2019-2020.
100%
People here are treated fairly regardless of their sexual orientation.
96%
People here are treated fairly regardless of their social and economic status.
91%
I am given the resources and equipment to do my job.
91%
Management is honest and ethical in its business practices.
90%
Our customers would rate the service we deliver as 'excellent'.