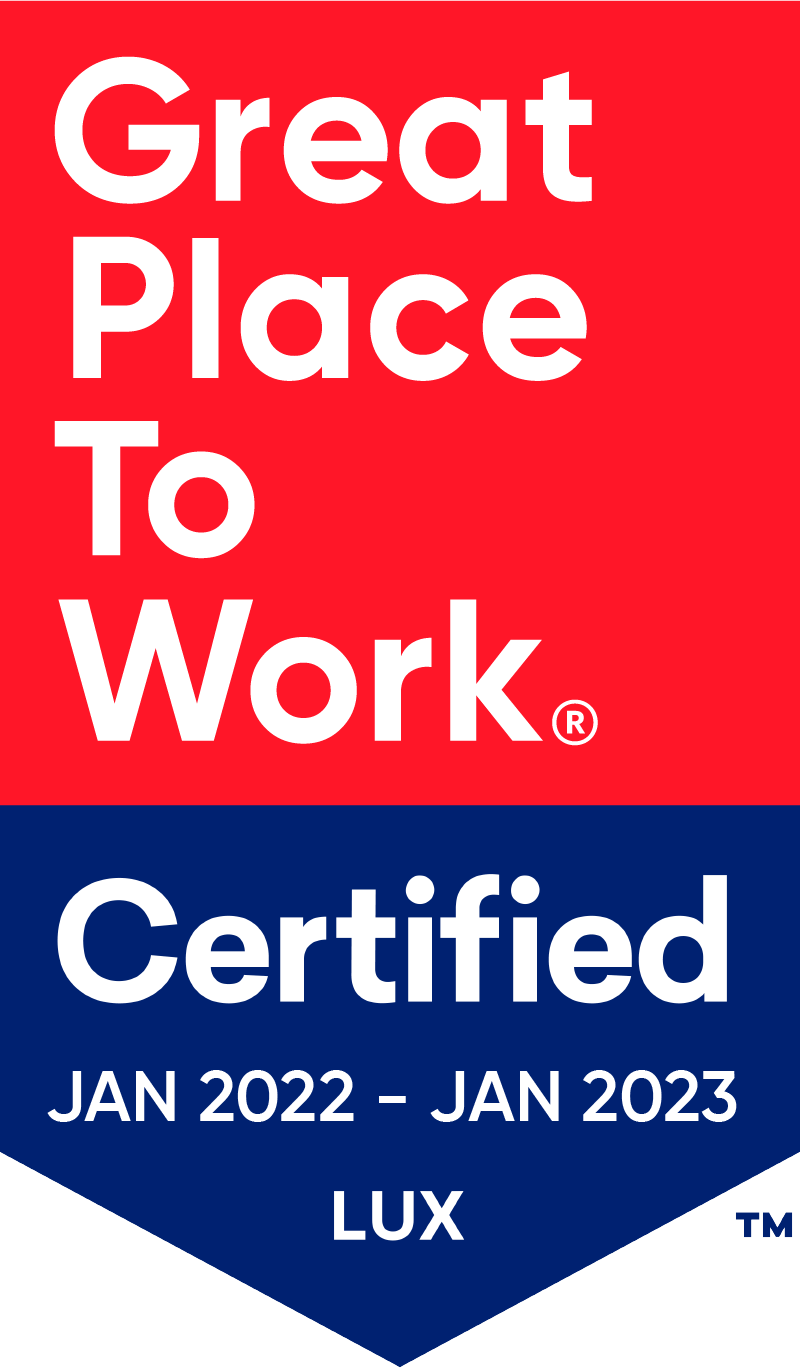 des employés considèrent que c'est une entreprise où il fait bon travailler
Présentation de l'entreprise
À propos de l'entreprise
Pictet Technologies, the Pictet Group's software house, has established itself as a group of strongly rooted, agile professionals, with a long-term vision and a deep sense of commitment.
We have an built open, team-driven and innovative culture, recognized by several awards.
TAILLE DE L'ENTREPRISE
97 employés
(Medium)
SECTEUR
Information Technologies / Software Development
Localisation
Esch/Belval , Luxembourg
Données démographiques des employés
"We have a fun and positive environment to work, learn and grow in the company. As a junior developer, I am encouraged and empowered to take charge and drive my career growth. There is an open culture where my ideas and opinions are truly valued."
Shashi Haricharan
Junior Software Engineer
"I work surrounded by open-minded people in an inclusive and positive work environment where I feel truly accepted and supported. I also always feel valued for the work I do. In a word, I find complete fulfillment in my job."
Roberta Piccolo
Administrative Assistant
"I have been working for Pictet Technologies for 1.5 year and although quite new in my working career, I feel that it is truly a great place where to work. It is a place where values of independence, integrity, excellence and respect are a must and carefully followed by both employees and management. The people and the working environment help you to grow and expand both soft and technical skills and the management put in place tools and events to work smoothly and be happy to be at the office. There are many skillful experienced and open-minded people ready to help and bring big value to our customers: nothing is left to causality. A special note about these COVID times, where the company was perfectly prepared to put in place all we need to work from home, to keep our working pace and continue to deliver. So, really proud to be part of this big family and glad to continue to bring my efforts into it."
Michele Bergia
Software Engineer
"I like working at Pictet Technologies because here your are treated as an adult. How to do your work, how to collaborate with your colleagues and how you drive your career is in your hands."
Christophe Bovy
Lead Software Engineer
88% des employés chez Pictet Technologies considèrent que c'est une entreprise où il fait bon travailler comparé à 67% des employés du benchmark
Sociétés du benchmark

67%
Benchmark : Moyenne des réponses positives à l'assertion « Dans l'ensemble, je peux dire que c'est une entreprise où il fait bon travailler » de toutes les enquêtes Great Place to Work® réalisées au Luxembourg en 2019-2020.
98%
When you join the company, you are made to feel welcome
95%
I am able to take time off from work when I think it's necessary
94%
Management hires people who fit in well here
93%
Management is competent at running the business
92%
People are encouraged to balance their work life and their personal life
Travailler chez Pictet Technologies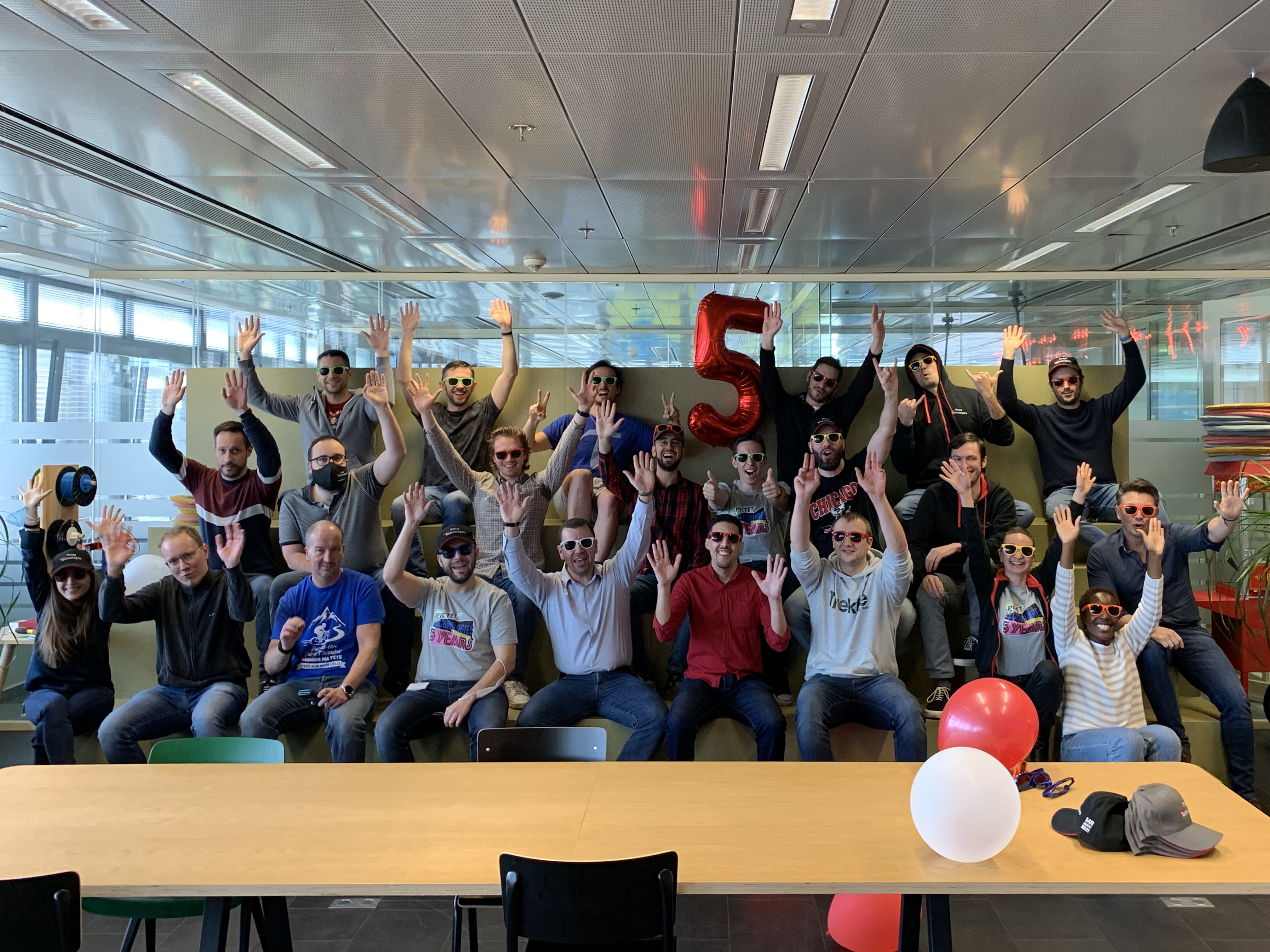 1 / 7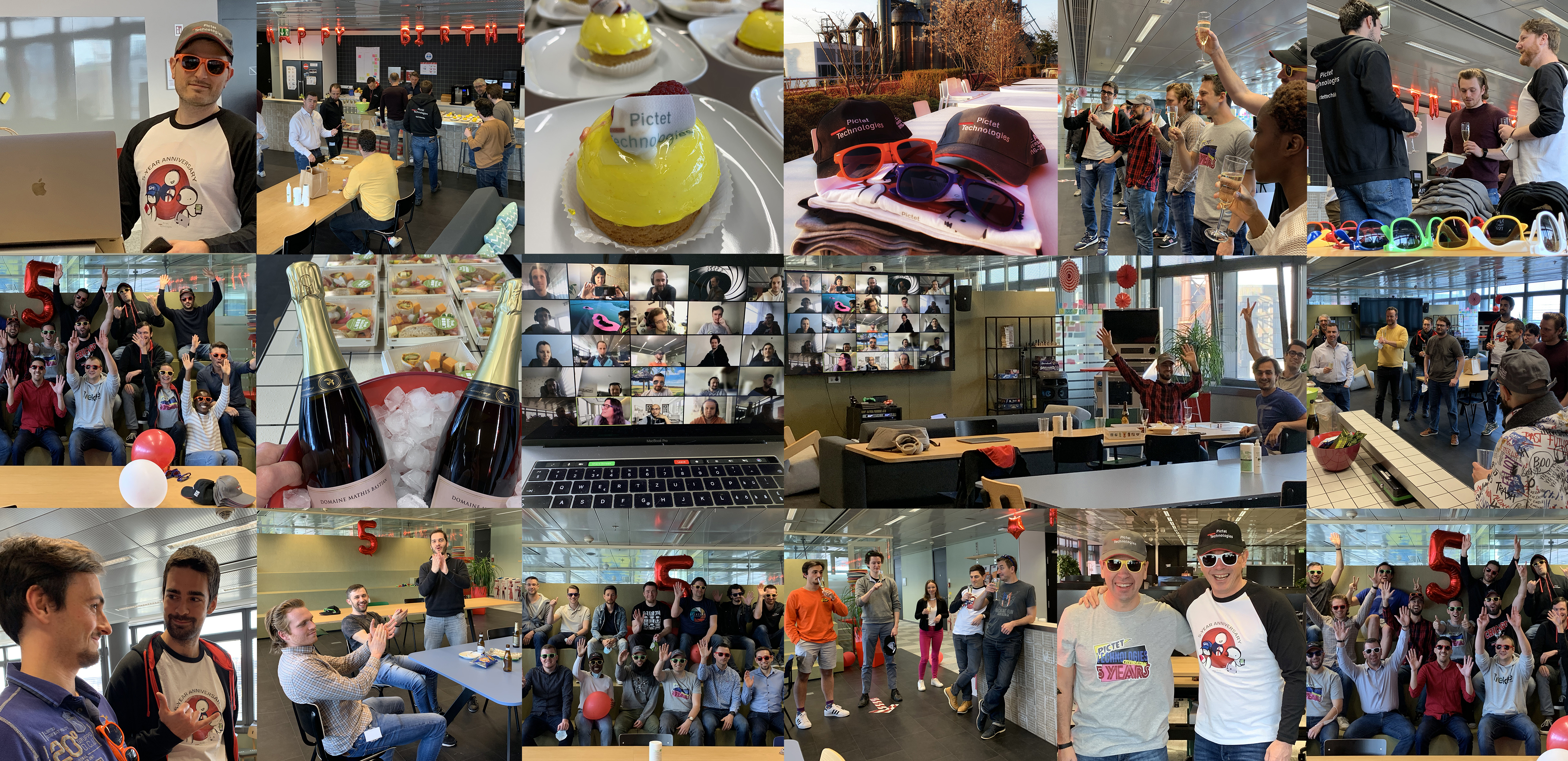 2 / 7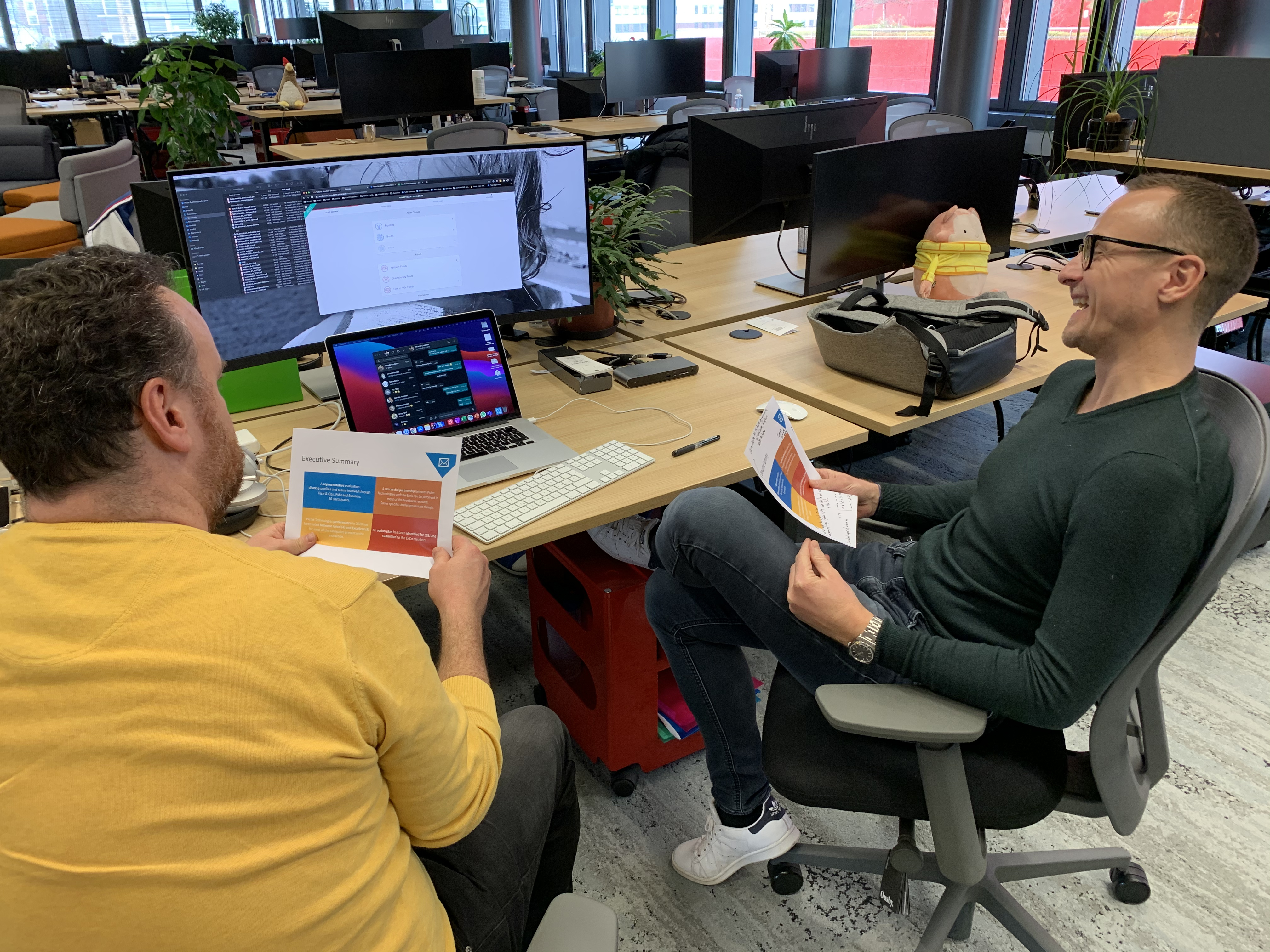 3 / 7
4 / 7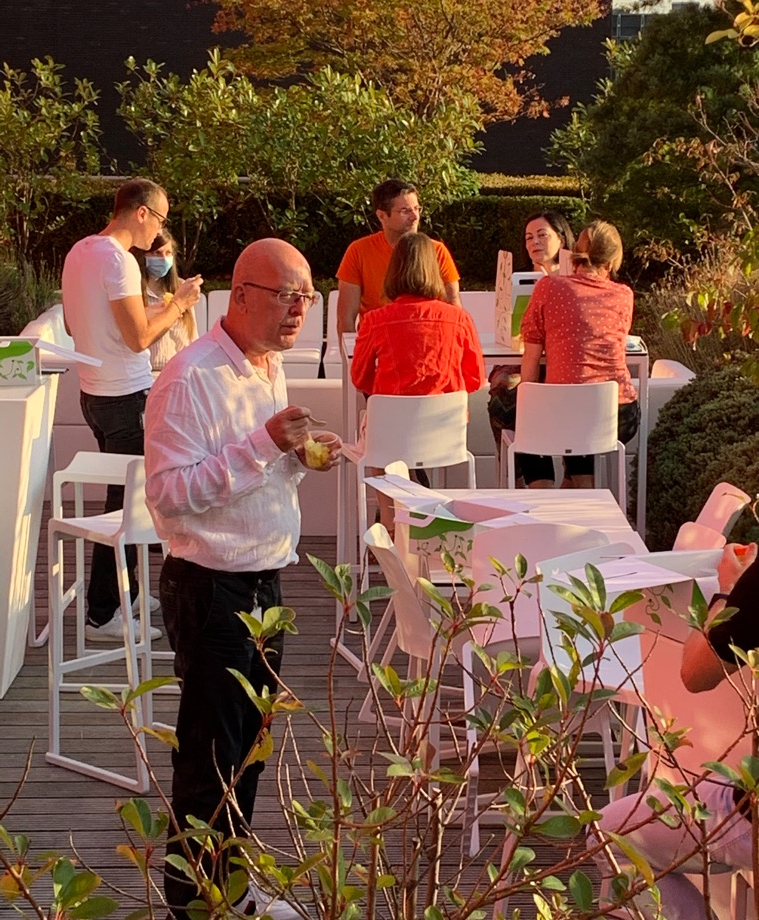 5 / 7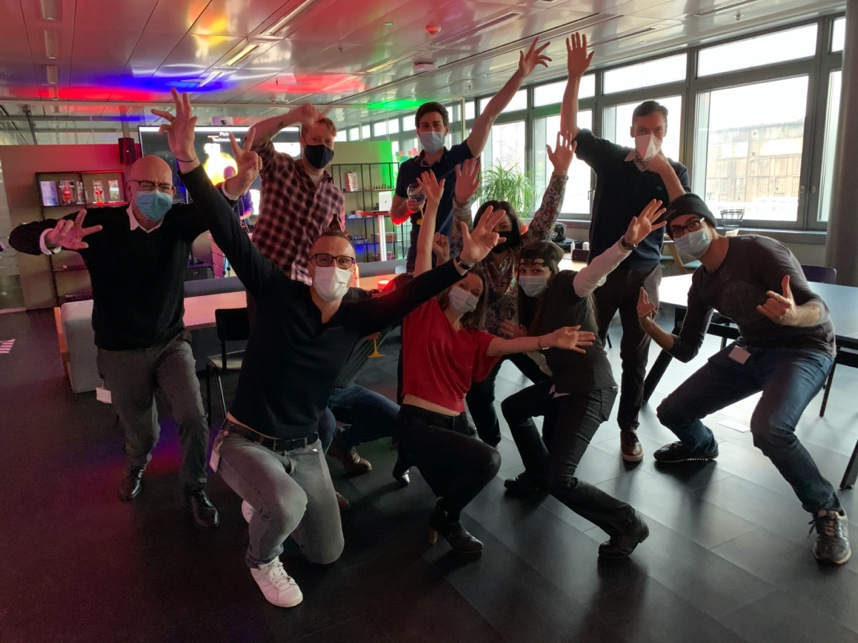 6 / 7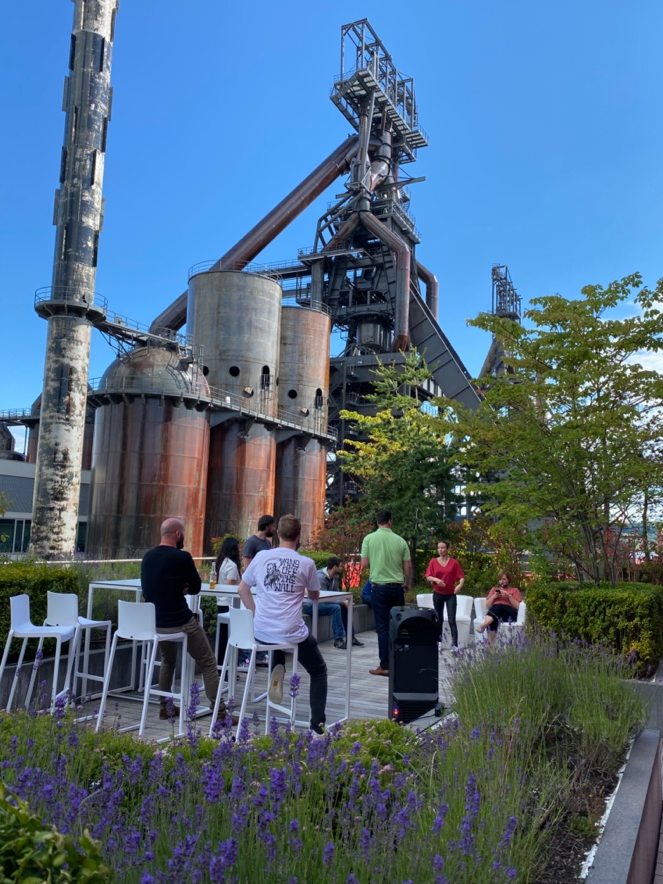 7 / 7